---
---
Willis ( White Male )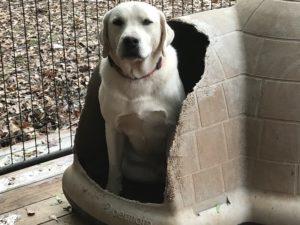 Click here to view Willis's Pedigree
Willis is a beautiful Snow White English Labrador Retriever. He has very good bloodlines and is a big healthy block headed Lab. He is very mild mannered and an absolutely gentle dog with a great temperament. His DNA profile is on record with the AKC.   He has several continuous generations of snow white ( yellow ) Labs in his pedigree. Willis is at stud to approved females.
Willis is at Stud Now- Stud Fee is $2500.00 
_____________________________________________________________
Earl ( Chocolate Male )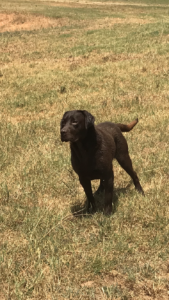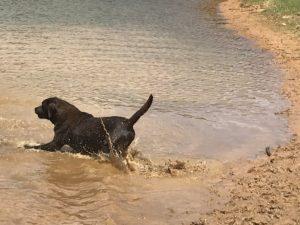 Click here to view Earl's Pedigree
Earl is the epitome of what you would be looking for in a English Chocolate Labrador Retriever. He has a handsome dark chocolate coat, blocky English head and body and is full of drive. He is well socialized with a calm disposition and a great temperament with other dogs and people as well. Earl's DNA is on Profile with the AKC as well.
Earl is at Stud Now- Stud Fee is $1200.00
________________________________________________________________
Battle ( Black Male )
Click here to view Battle's Pedigree
We are pleased to introduce our  Black Male Labrador Retriever "Battle". He is from our very own  "Tucker" & "Pearl". "Battle" is the Epitome of what you would seek in an English Lab with a great disposition, well socialized and very energetic. He has excellent English confirmation and impeccable bloodlines. For those knowledgeable of bloodlines his include Remedy's, Shannon Acres and Borador's along with many of the original Old English Bloodlines just to name a few. His pedigree includes "Borador's Alligator Shoes"   Named the #1 Labrador Retriever in the United States in 2000 with numerous US and Canadian Championships.
Battle is at Stud Now- Stud Fee $1200.00  
______________________________________________________________